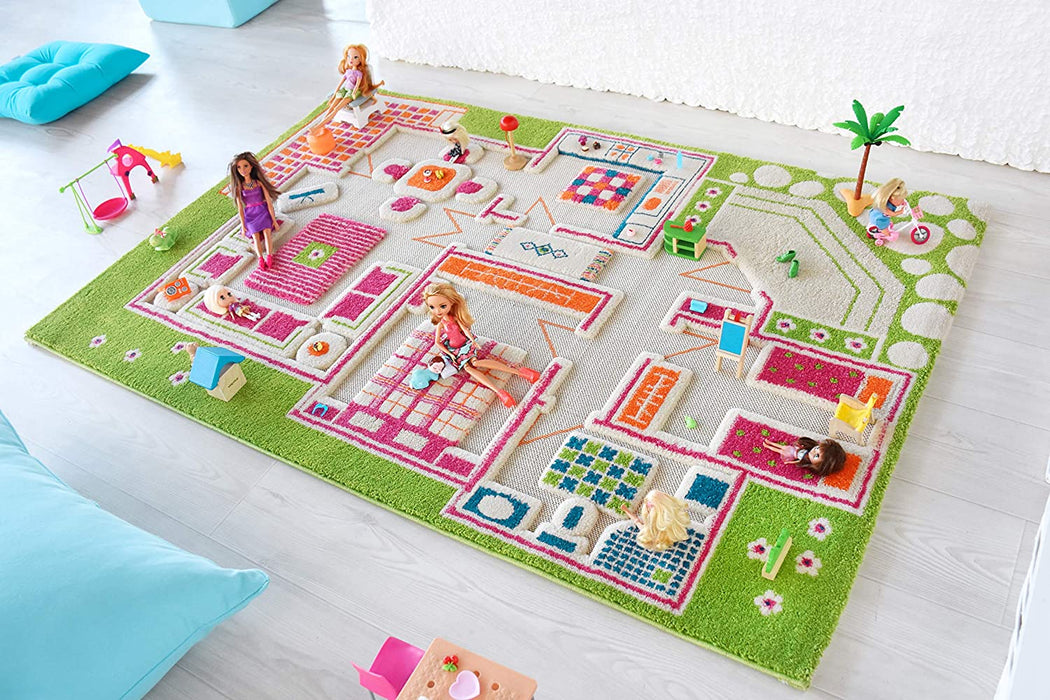 Size 3"ft x 5"ft IVI Playhouse Green 3D Play Mat, Non-Toxic, Stain Resistant, Educational Montessori Activity Toys for Kids, Medium
IVI Playhouse Green 3D Play Mat, Non-Toxic, Stain Resistant, Educational Montessori Activity Toys for Kids, Medium, 59" L x 39" W
Color Green
Shape Rectangular
Special Feature Stain-resistant
Material Polyethylene (PE)
Pile Height Medium Pile
About this item
100% Polypropylene

Imported

IVI 3D Play Rugs are here to fuel your children's imagination!

Interactive play rug with room for friends to join! Imported from Turkey !

Hypo-allergenic, anti-static, stain resistant, made using non-toxic dyes and fabric. Easy to clean!

Simply add your child's favorite figures, toys, cars, dolls, houses or stuffed animals for a complete play set. No batteries required!

Banish the TV and video games. Watch your children rediscover their creativity and imagination on their new and unique play rug. Furthermore, enjoy a family activity! (NB: Toys not included).
Product information
Color Green Shape Rectangular
Special Feature Stain-resistant
Material Polyethylene (PE)
Pile Height Medium Pile
Product Dimensions 59"L x 39"W
Style Traditional
Brand IVI
Size (Medium) 59"L x 39"W
Theme Animals
Back Material Type Polypropylene
Number of Pieces 1
Item Weight 6 Pounds
Product Dimensions 59 x 39.4 x 1 inches
N6319-1